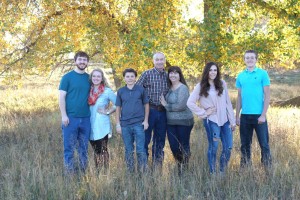 Rhonda Abell, Office Manager
Started on staff: October of 2010
Family: Married to Dwight for 26 fantastic years. Four great kids – Hannah (24), married to Ethan Pauls, Laura (22), Wyatt (18), and Ethan (15)
What I like best about my ministry: Encouraging people!
Favorite Bible verse: II Timonthy 1:7
Favorite Books: Redeeming Love; The Bible; Pride & Prejudice
Favorite Movies: Pride & Prejudice; Meet the Robinsons; Letters to Juliet; The Blind Side; One Night With the King, I Can Only Imagine
For Fun I Enjoy: Being with my family; Learning new board games (thanks to Ethan); Scrapbooking; Taking pictures – lots and lots of pictures! Love watching movies with the family at home while the fire is going! Always love a SNOW DAY!!