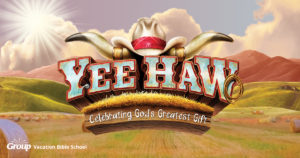 Vacation Bible School 2019 was a great success! See you next year!!
Dates for 2020 have not been set yet
May 20 – 23 (Monday through Thursday)
6:00 pm to 8:30 pm each evening
For kids age 4 years old through 5th grade!
Preregister your children at the church – forms are in the foyer!